MVK collaborates with local businesses & venues to provide the following unique opportunities to our kids every year!

Ultimate Reds Experience: Thanks to the generosity of the Cincinnati Reds, MVK has annually provided our MVK recipients with the opportunity to reward and motivate the kids in their programs with our Ultimate Reds Experience.
300 deserving kids and their chaperones are treated to a special day of VIP treatment including t-shirts, tickets to the game, snack packs and the opportunity to participate in an on-field parade before the game!
Special thanks to Total Quality Logistics for providing our kids with snack packs and drinks for the game.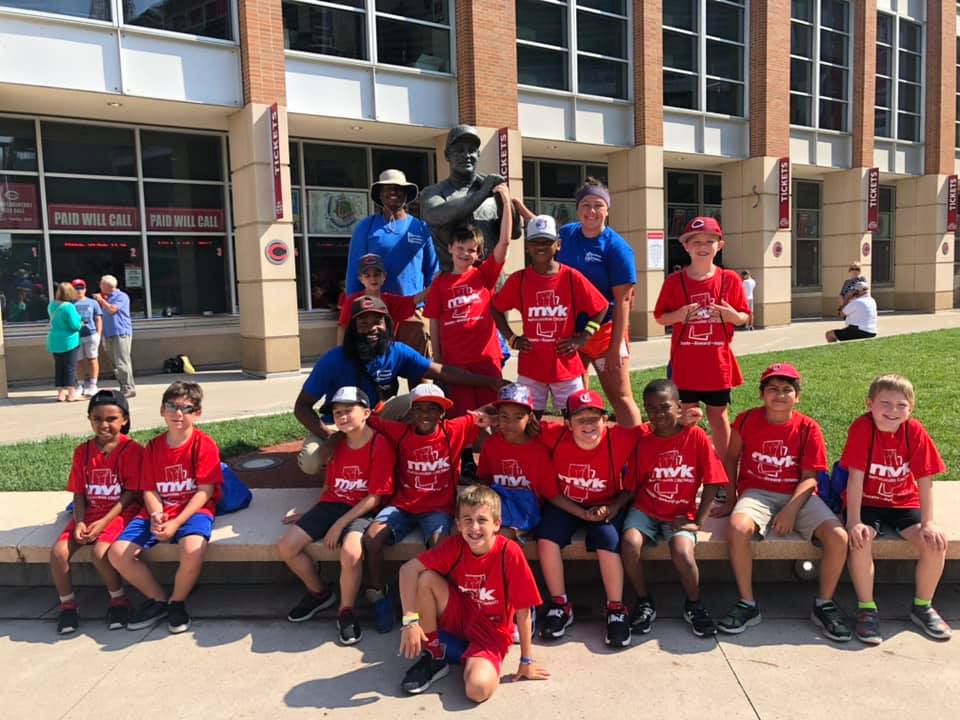 Cincinnati Ballet Community Performance: Thanks to our friends at the Cincinnati Ballet, MVK has the opportunity to fill the seats at Music Hall with deserving kids to experience the magic of the ballet.
In partnership with the Cincinnati Ballet, MVK provides kids with their first opportunity to attend the ballet. More than 1,500 deserving kids and their families attend this special community night performance. They are also given the chance to meet some of the dancers before the show! It is an incredible sight to behold and a life-changing, culturally-enriching experience for these kids and parents.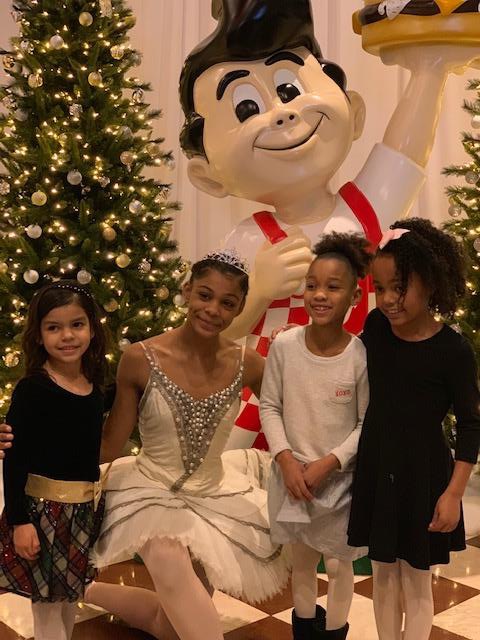 Trip to the North Pole with Delta Airlines: Thanks to the magical elves at Delta Airlines, MVK has annually been given the opportunity to fill an airplane full of deserving kids and parents for a once-in-a-lifetime "trip" to the North Pole.
Kids are transported by bus to the airport, thanks to the generous support of TANK. From there, the kids board an airplane and are "flown" to the North Pole where they are greeted by Santa and Mrs. Claus. They enjoy live music, treats, special holiday gifts from their wish lists and enjoy holiday cheer with local mascots.
The kids and parents who participate in this special experience are nominated by their agencies because they would not otherwise have a holiday without this opportunity.
Watch the magic of this wonderful event by clicking THE NORTH POLE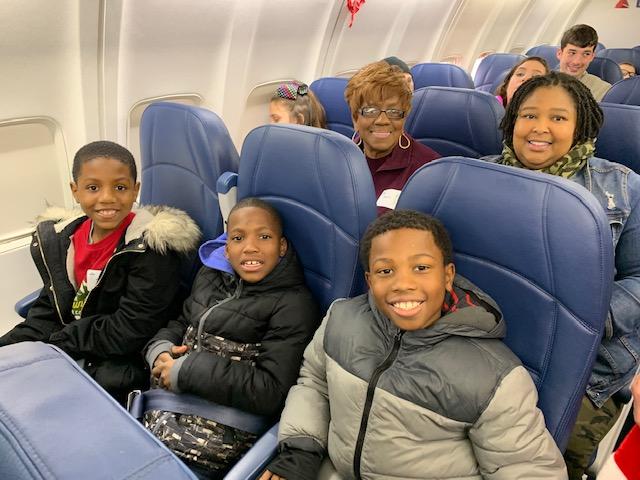 Women in Law event: Our second annual MVK Women in Law event was eye-opening for these amazing high school students. Thanks to Judge Heather Russell and her staff for letting us watch cases in her courtroom and for taking time out of her day to visit with the girls and answer their questions.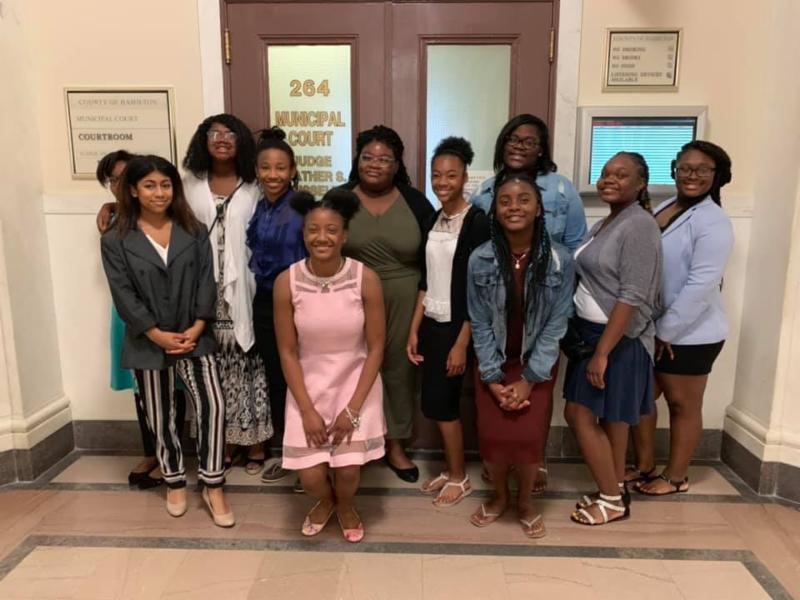 MVK Sparks in the Arts Program: 125 kids and chaperones participated in our 2019 MVK Sparks in the Arts program. Kids enjoyed backstage tours and learned about jobs in the theater thanks to our friends at the Aronoff Center. They were also introduced to new forms of music with multiple performances made possible by our generous annual sponsors and donors.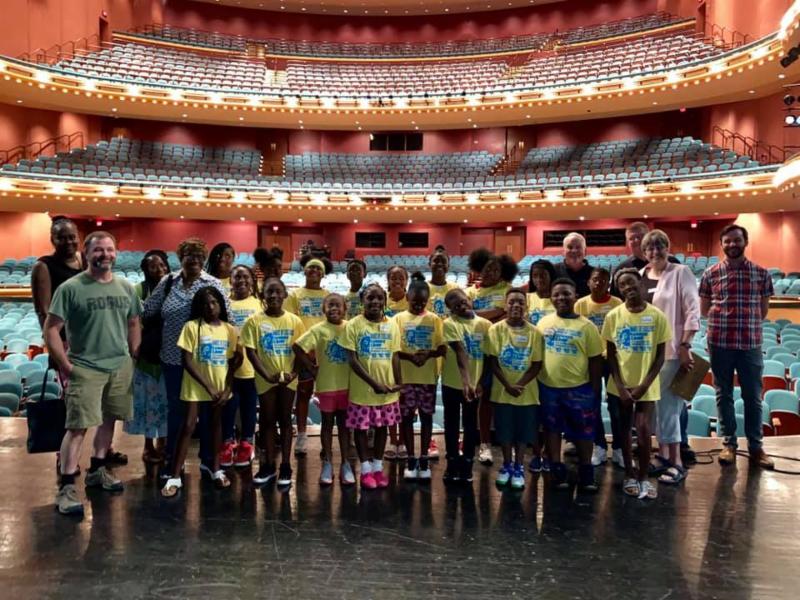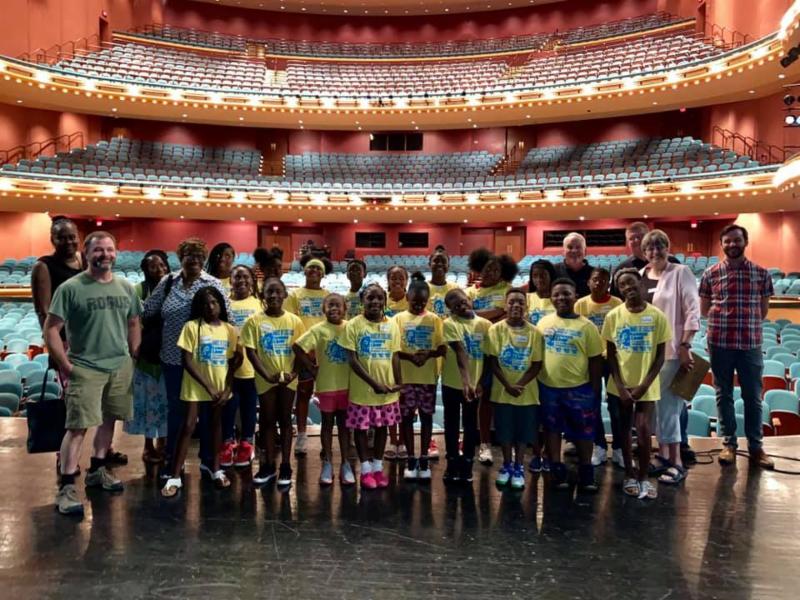 If you are interested in learning more about opportunities to partner with MVK to provide our kids with unique and educational opportunities, please contact Sherri Friedman at sherri@mostvaluablekids.org.