MVK's Girls with Pearls is a turn-key, school-based program that fosters leadership to change the outcome for girls by empowering them to plan for a bright future through education, personal responsibility and social awareness.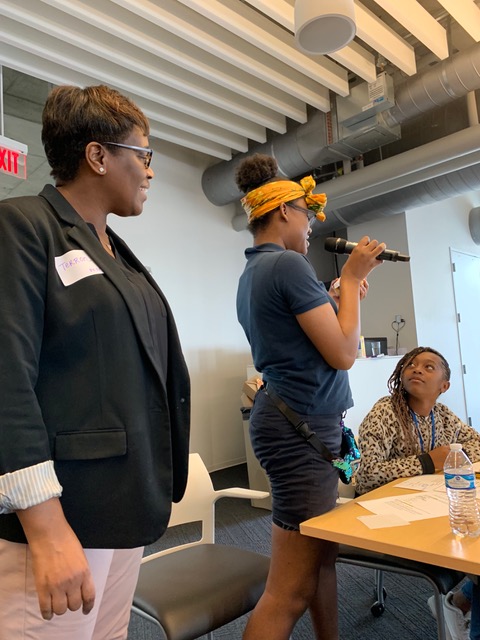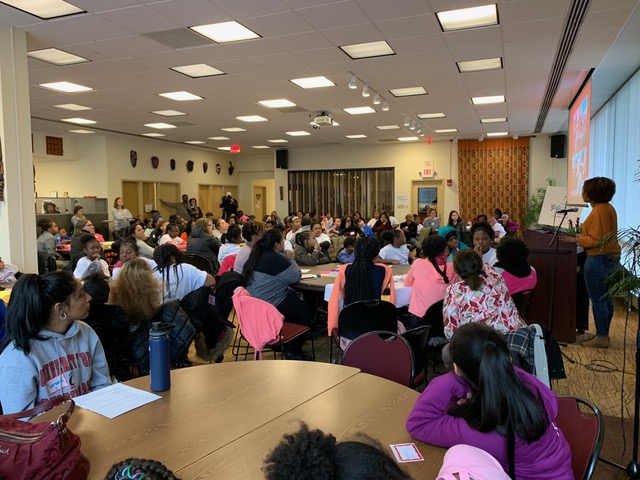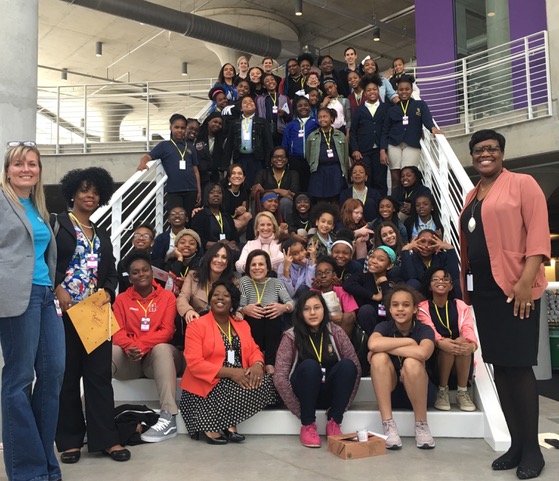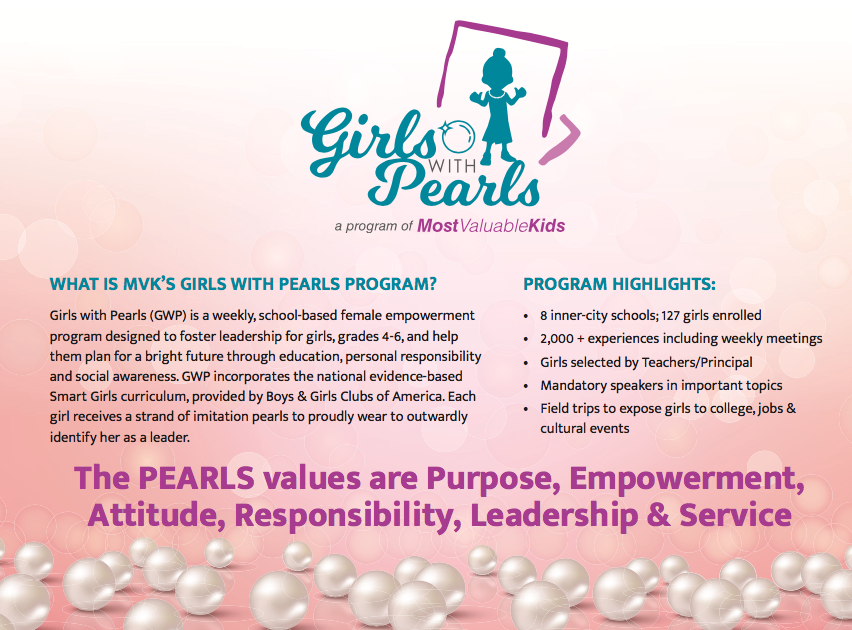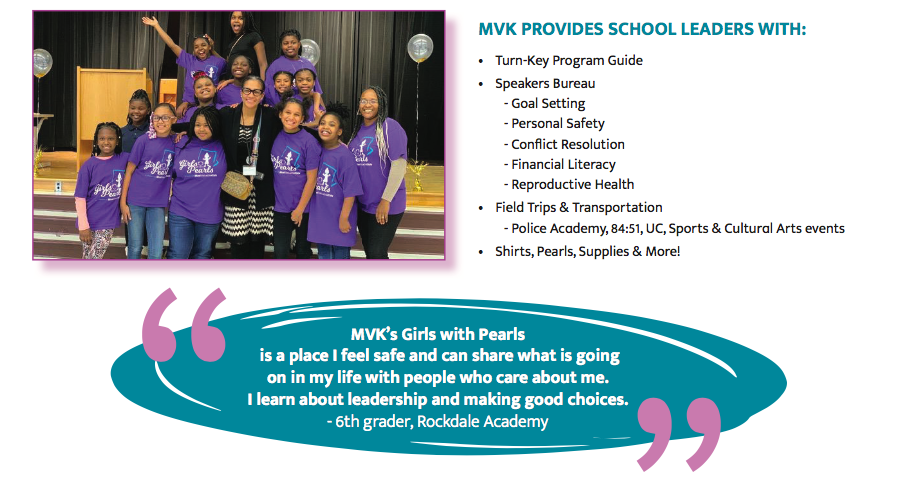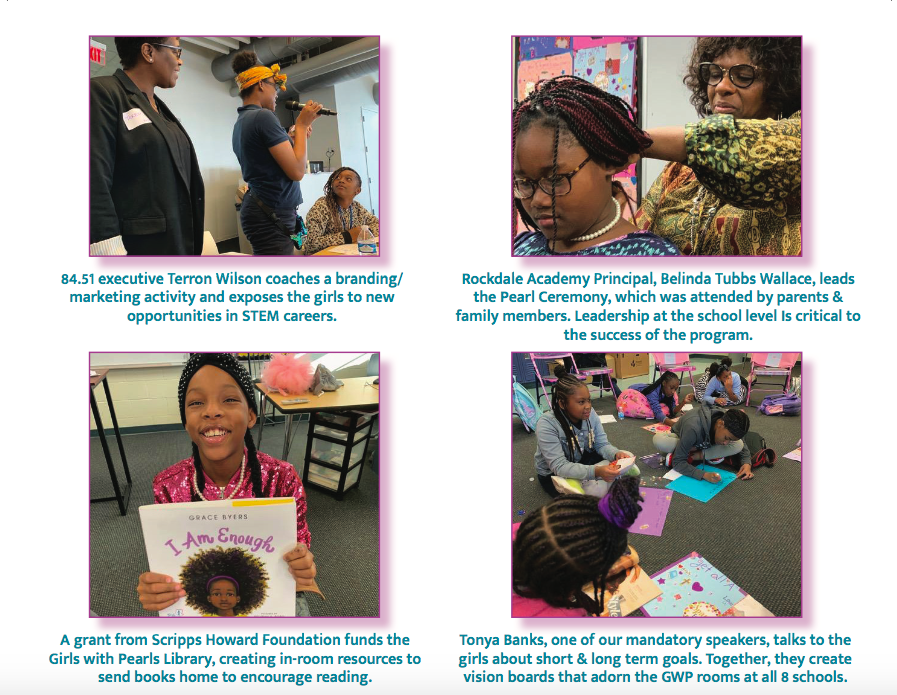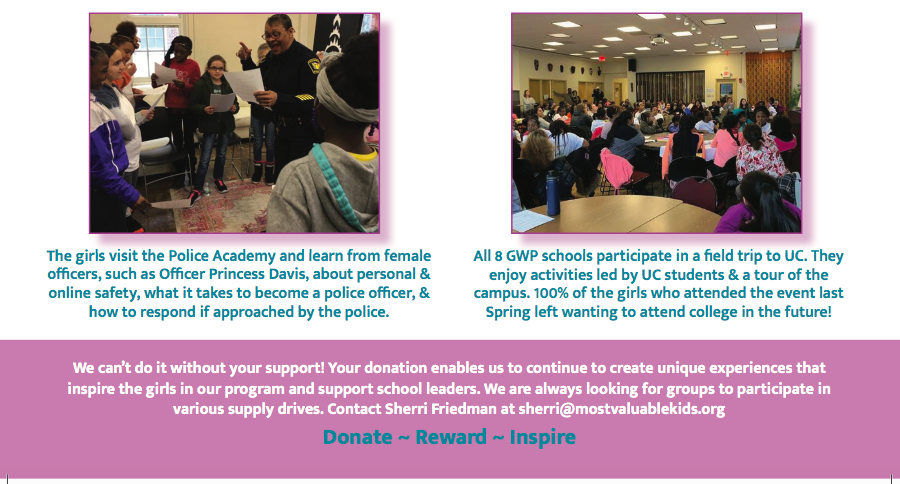 We are especially thankful for the generous financial support from Scripps Howard Foundation for funding the GWP Library, creating in-room resources and the ability to send books home with the girls to encourage reading!

Interested in having a Girls with Pearls program at your school?

Contact Sherri at sherri@mostvaluablekids.org